The New Green: The Blu Homes for $270,000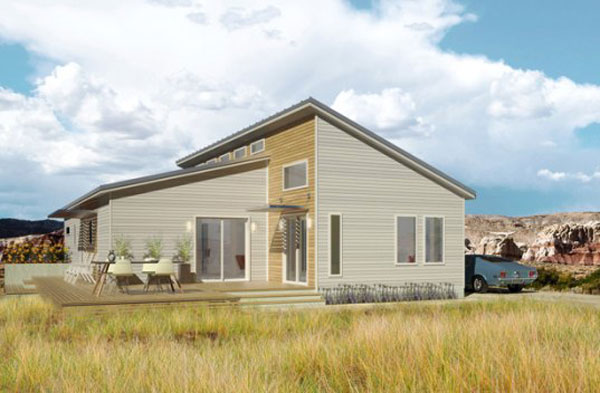 The new green today is the Blu Homes. Yet another marvel in the modular housing world, this energy efficient prefab home was just released. It is a splendid work of dedication and yet another example of how to be energy efficient. This Blu Balance home has 3 bedrooms, 2 bathrooms and the ceiling is 16' foot high. One of the most fascinating features is that the whole house is shipped on two trucks and is then unfolded on the site.
It just takes 5 days to be bolted! This type of home is the largest of the prefab houses but is still relatively small. But is maximizes passive heating and cooling by having low or no-VOC paints and finishes, recycled and recyclable materials, low-flow fixtures to name a few. Daylight just streams in through clerestory windows and keeps the house warm in the winters. The house seems to be well lighted with the natural light. Blu has worked hard to come up with more energy efficient houses.
The Balance home is delivered in two trucks and three workers are sent to complete the house which includes all finishes, dry wall patching etc. You can even take a virtual tour of the house and see through Google earth how it will look like on your lot. This is a very cool feature will aid the customers in decision making.
The cost of Blu Balance starts at $ 270,000 which is $168/sq feet. I think it's a fair amount looking at the work that goes into it and also it is energy efficient which will help you cut down on your electric bills and many other things. This price however does not include site work and the price of the land. Overall a good bargain!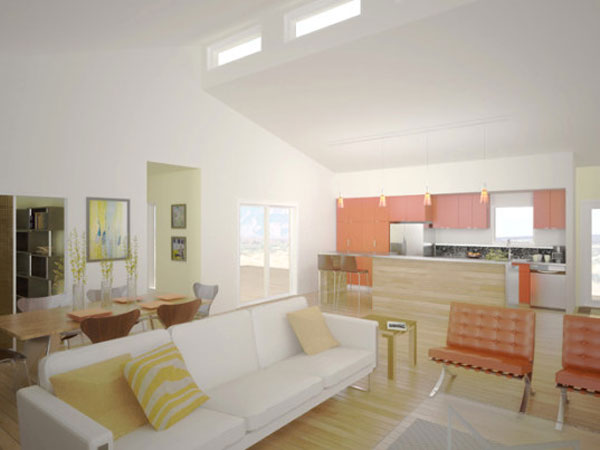 Source: Elite Choice
Related Posts