Copas
Designed by Holmes & Marchant | Country: United Kingdom
"But it's the Copas turkey that is the real hero. A fine product demands fine packaging – highly crafted, authentic & ethical. Telling the true Copas story on the packaging was essential.
A very very special box for a very very special turkey."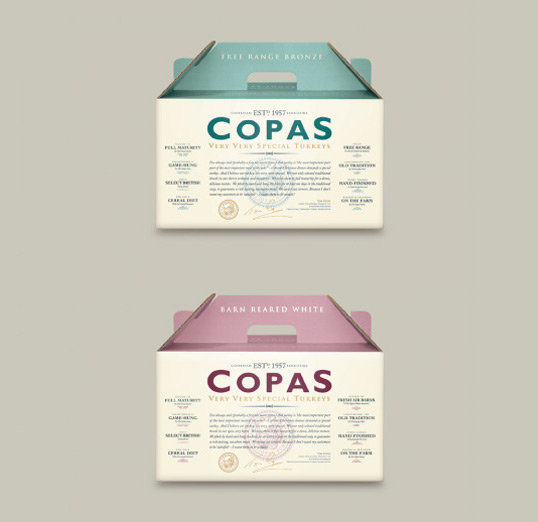 Source: Lovely Package® . The leading source for the very best that package design has to offer.