BeoVision 10-32, 32-inch Power Packed LCD from Bang & Olufsen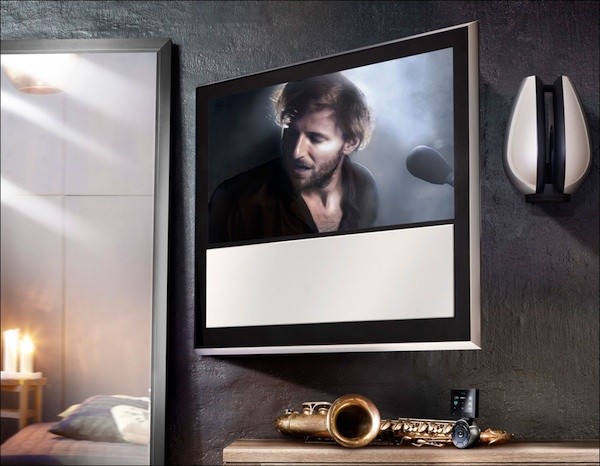 If the high-end versions of  40″ and the 46″ inches from Bang & Olufsen demanding a hefty amount of $$$$ used to put you on hold from becoming a  Bang & Olufsen aficionado then here is a comparatively saner model from the big guns. Adding a new feather to the eulogized BeoVision 10 family, the company's latest production of a smaller BeoVision LCD TV i.e. 32-inch BeoVision 10-32 packs many features from the BeoVision 10 series TVs.
Just to do away with your developing doubts, the 32-inch model is designed adopting the similar principles of the larger siblings, only on a smaller range. This comprises of a detachable front fabric in a variety of colours, and an inimitable, high-gloss polished aluminium casing that offer a sleek appeal to the TV with its rear part available in either black or white.
It features edge LED-backlighting, a DVB-HD module, and a pair of built-in speakers that B&O claims produces a sound quality that is superior to the market level for TVs of the similar size. Depending upon your placement need, you can opt for your choice of table and floor stands. At €4,000, or roughly $5,500, the company offers you a power-packed LCD for those fancying smaller screen, superior sound and picture quality.
The launch of 32-inch BeoVision 10-32 wins a record for the brand with it being the third production in a row within a year. Those who want to feel the presence of quality LCD in a room and not dominate the room must eye this product from Bang & Olufsen.
Read More
Source: Elite Choice
Related Posts